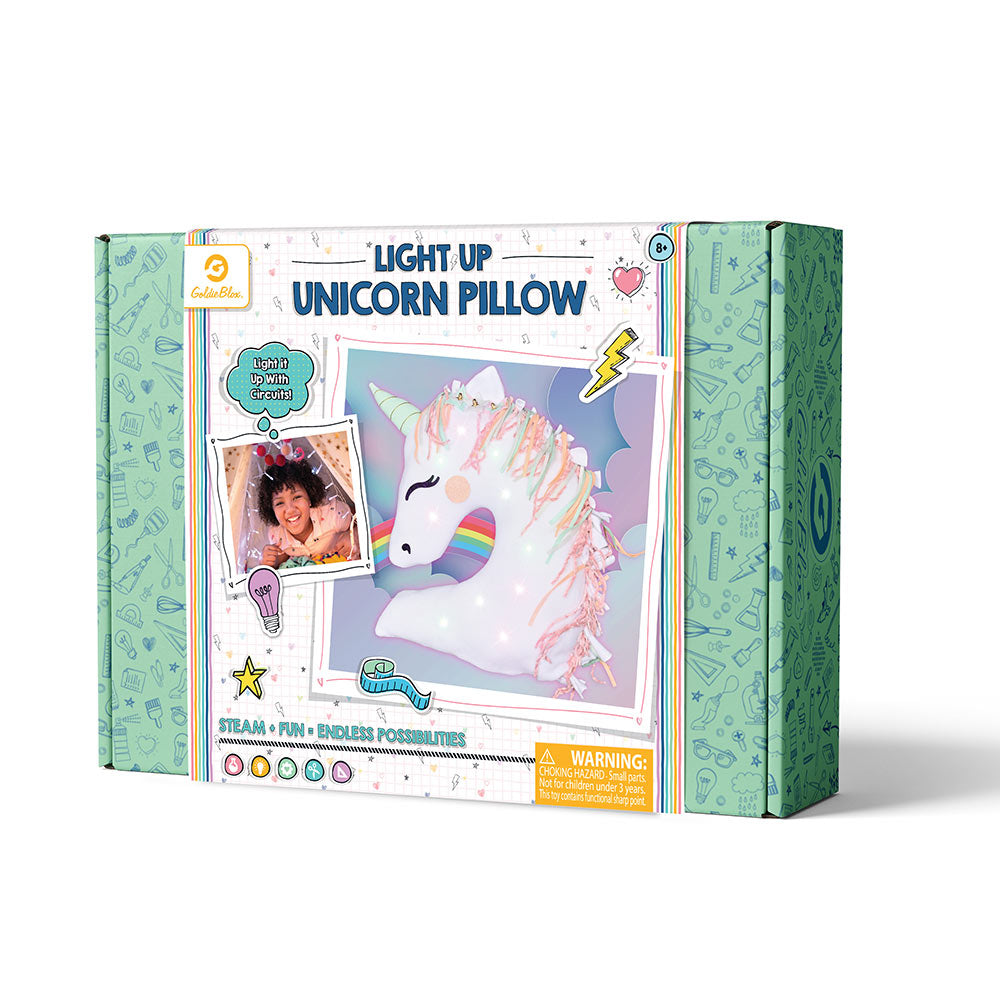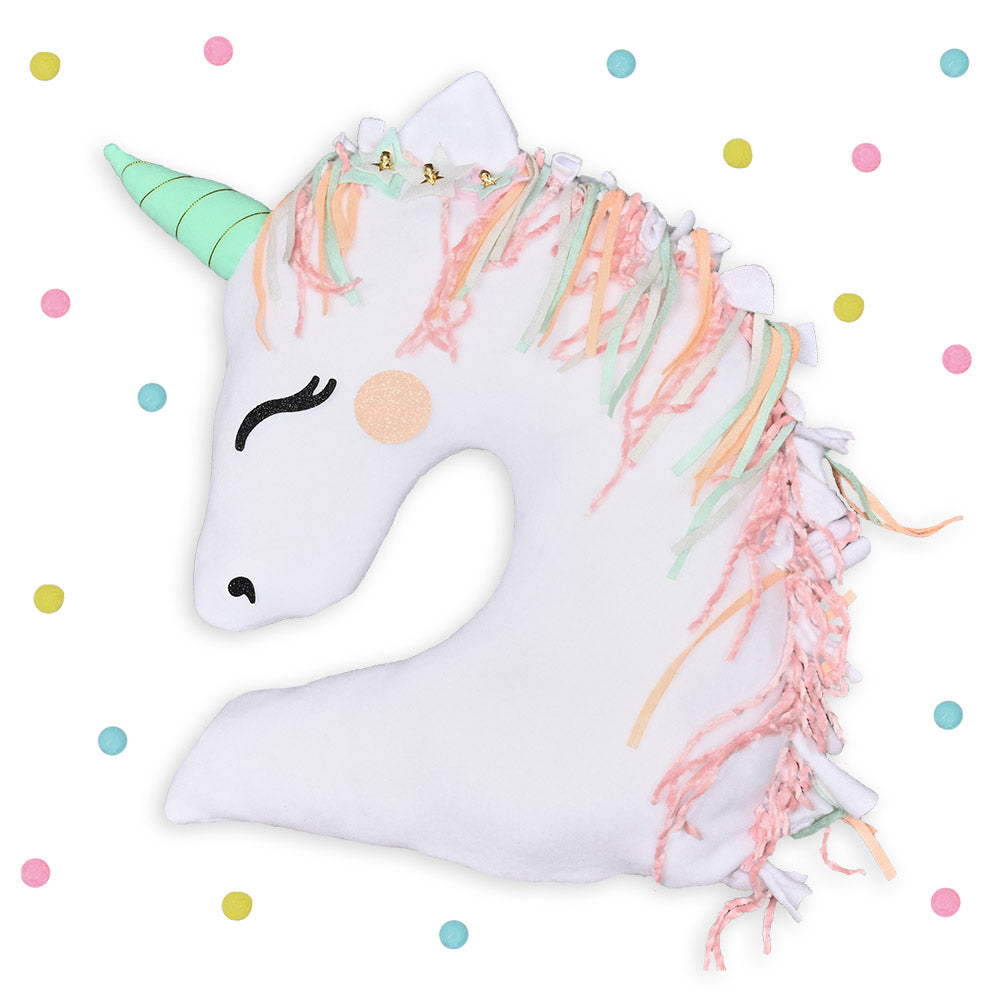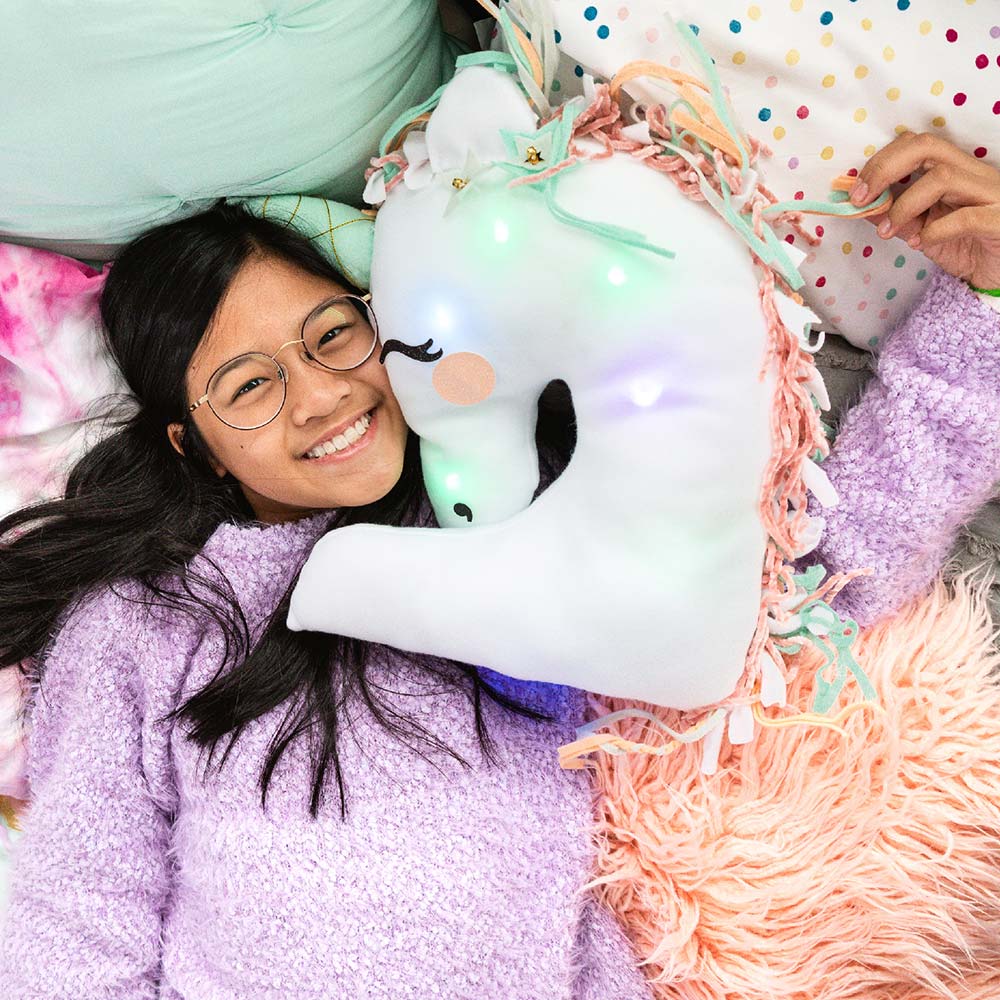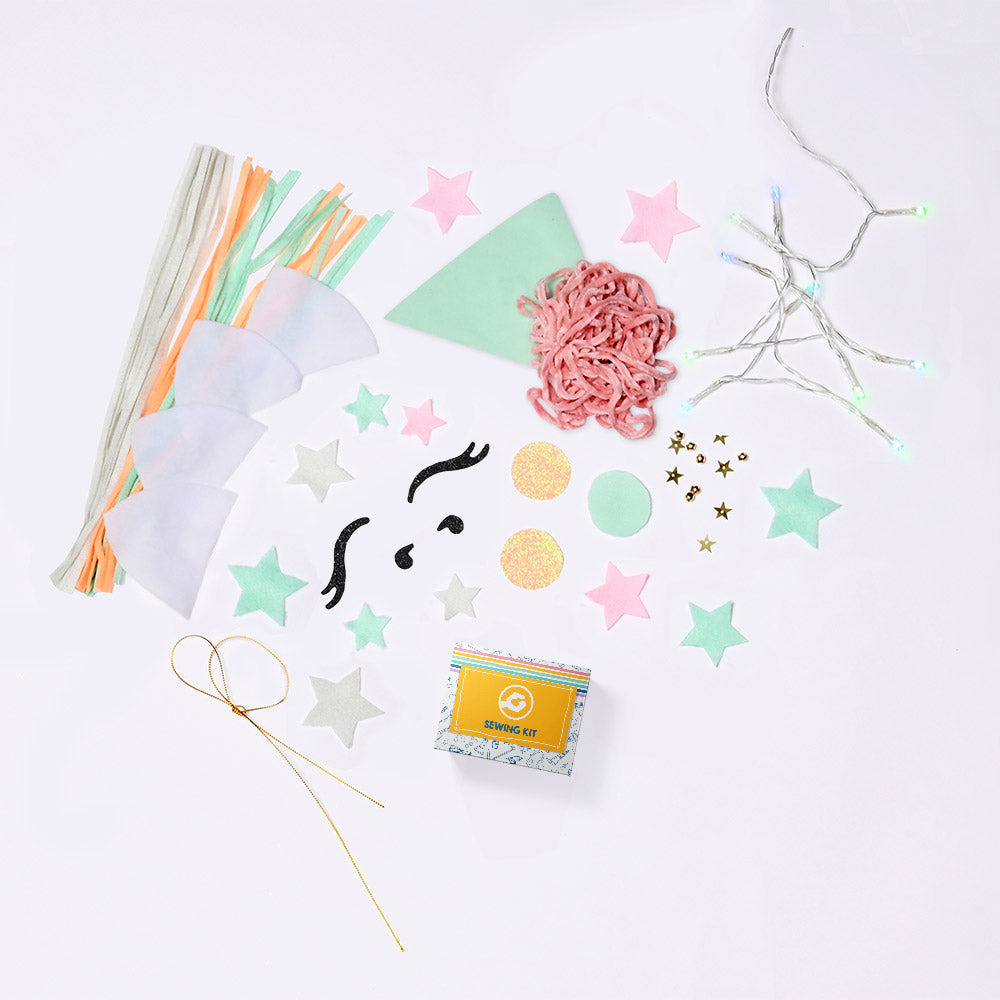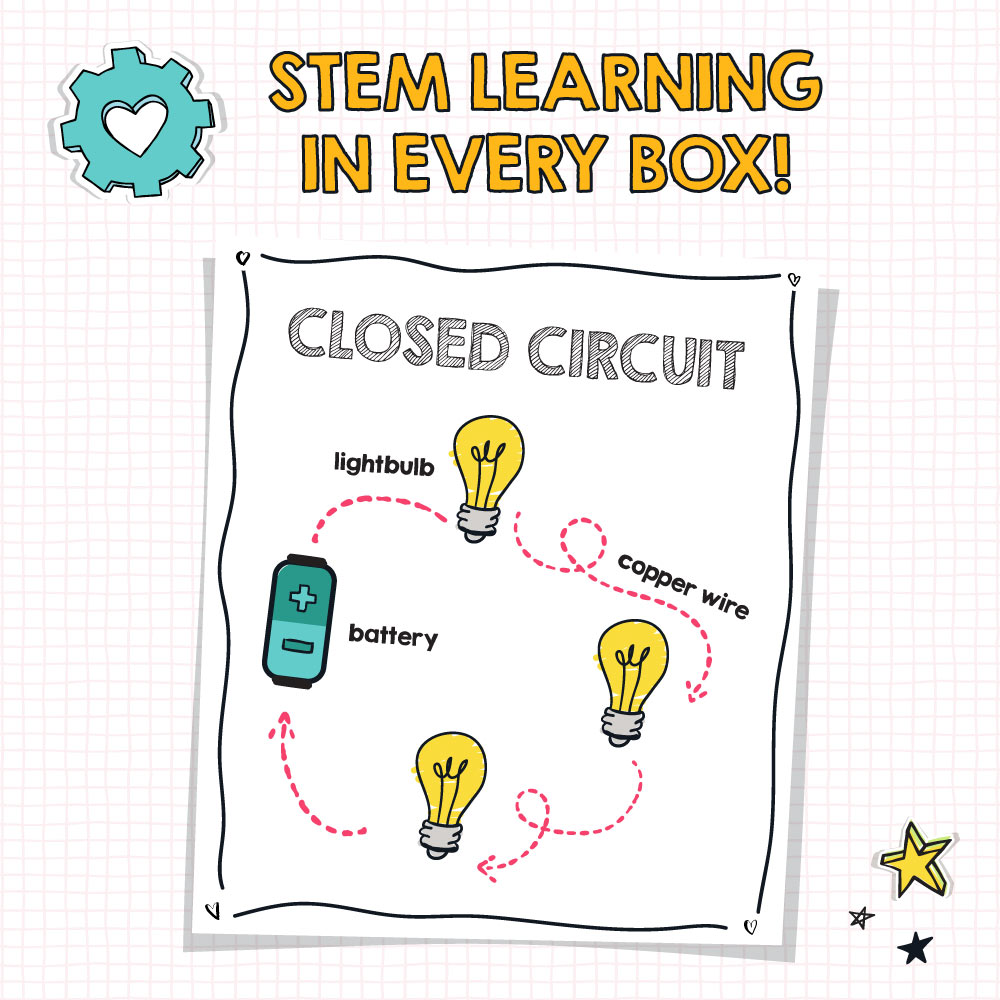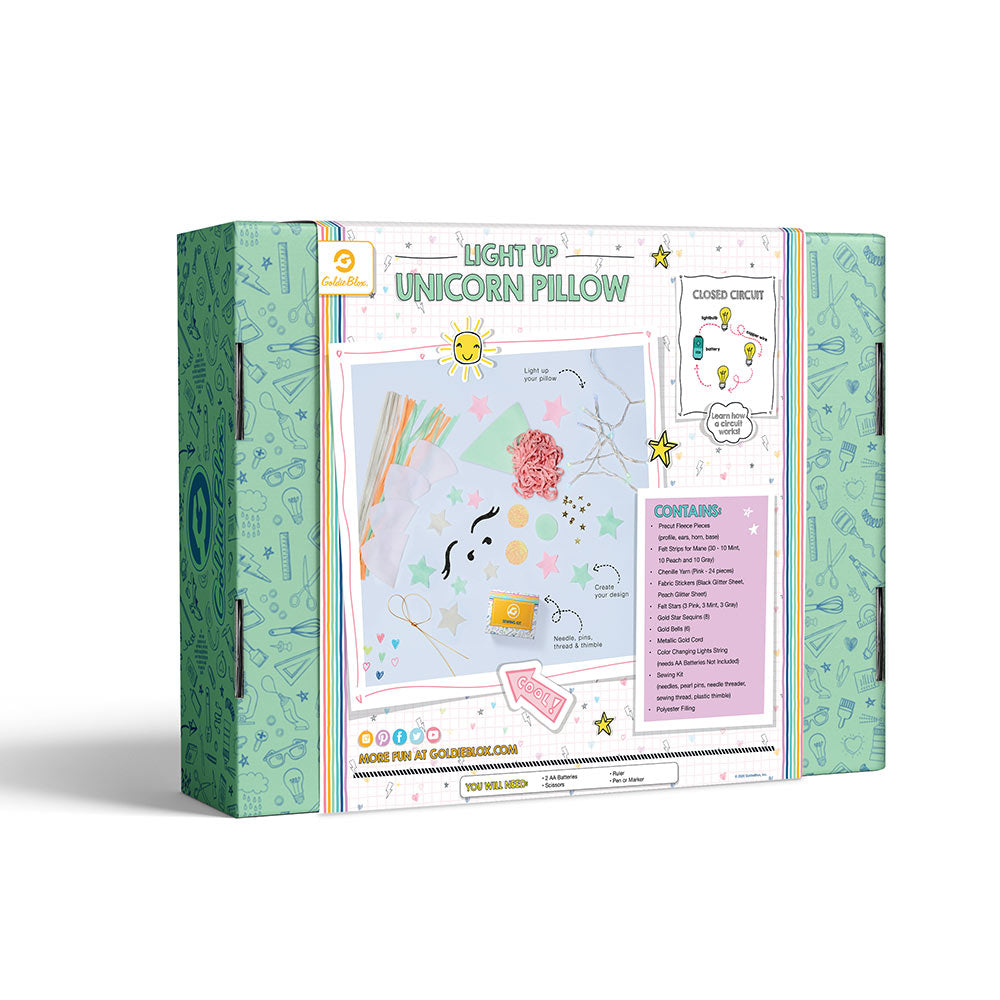 Product Description
This DIY activity is the perfect gift for the girl that wants to learn about STEM while sewing a new beautiful light up pillow! This project inspires creativity as you get to customize the look and feel of your unicorn, and don't forget to name her! You will learn how LED lights change color and why they're eco-friendly while uncovering what makes a circuit work!
What's Included?
Precut fleece pieces, color changing lights string, precut flower felt pieces, flower beads, plastic beads, glitter buttons, fabric stickers, metallic cotton cord, sewing kit, mini tape dispenser, polyester filling, adhesive velcro strips, acetate sheet, fun fact learning cards and a cool reusable storage box.
Warning: Choking hazard. Not for children under 3 years old. Recommended for kids 8+.
Light Up Unicorn Pillow