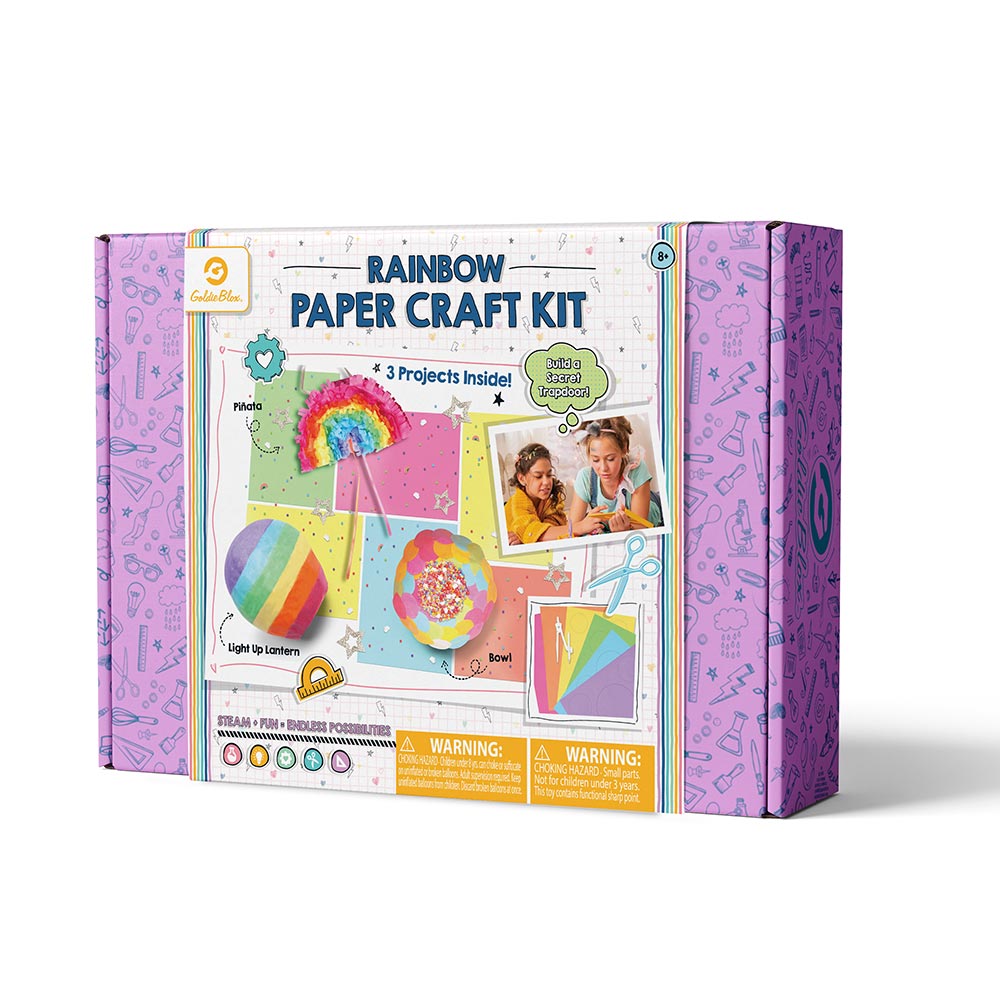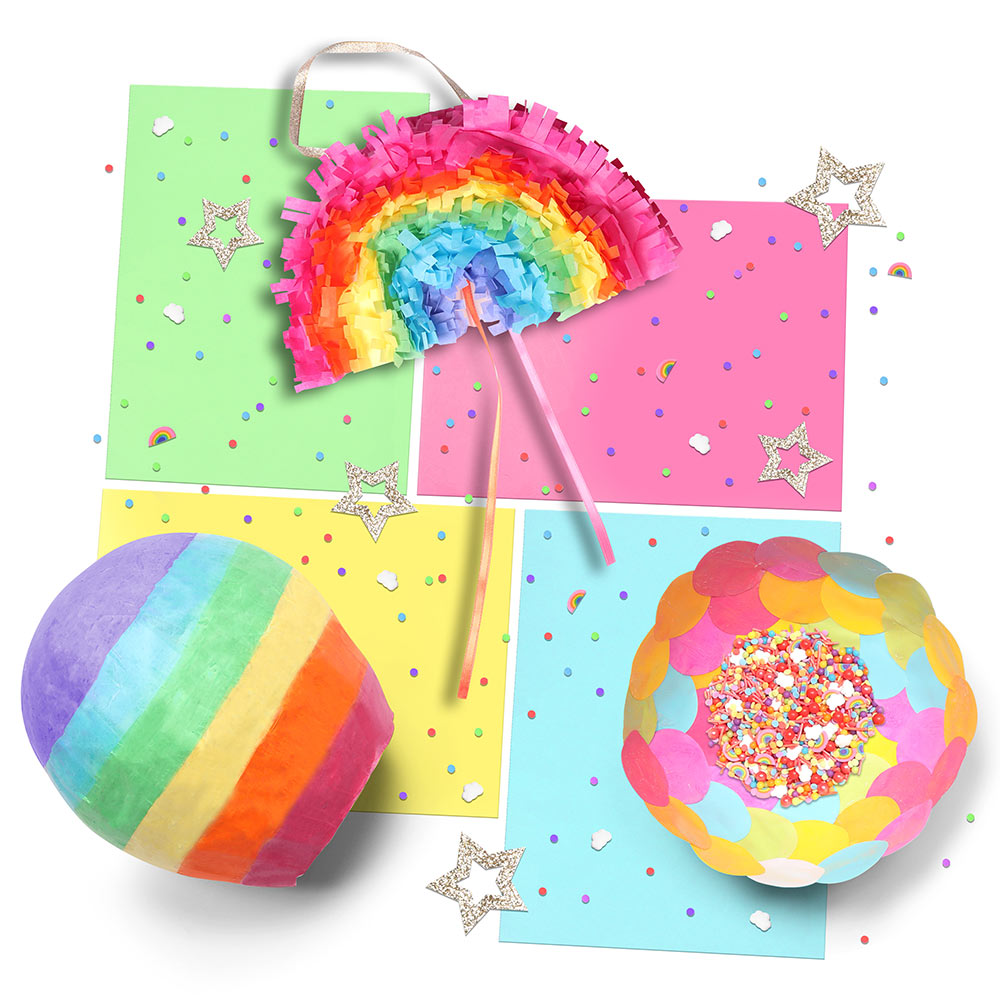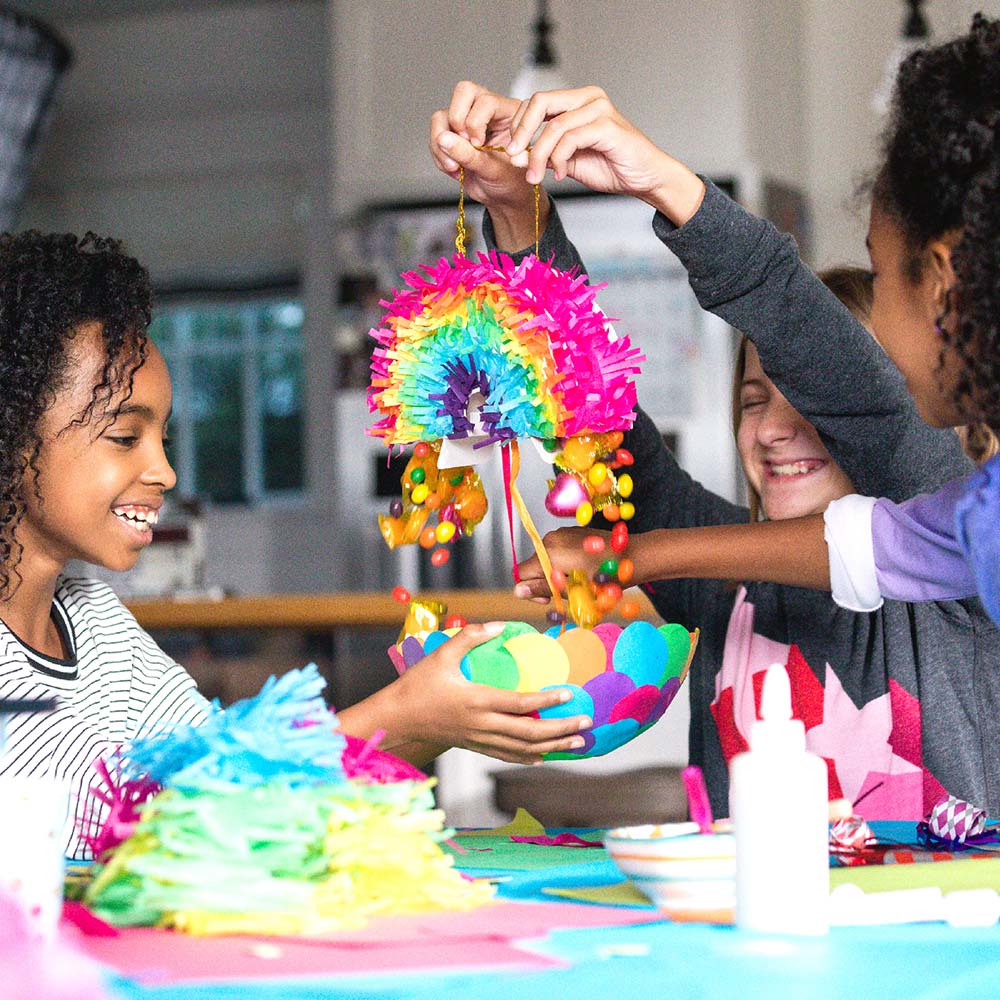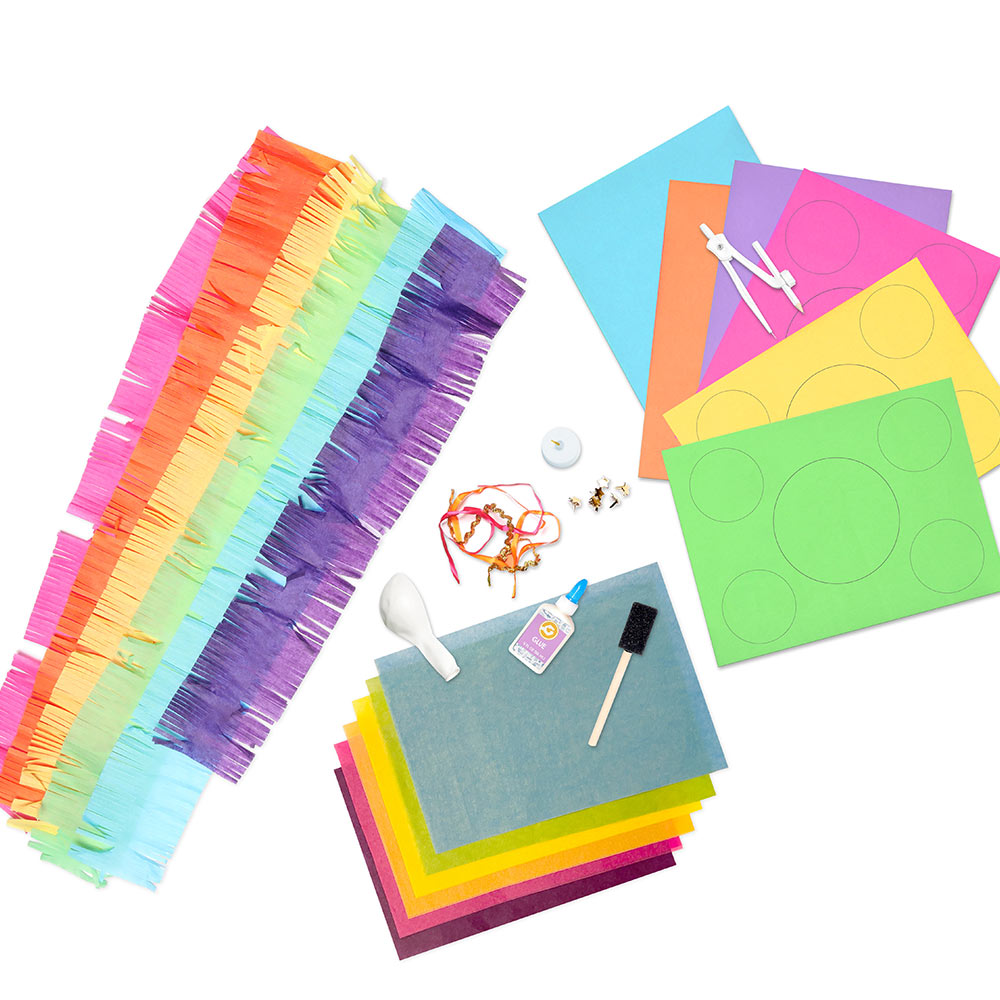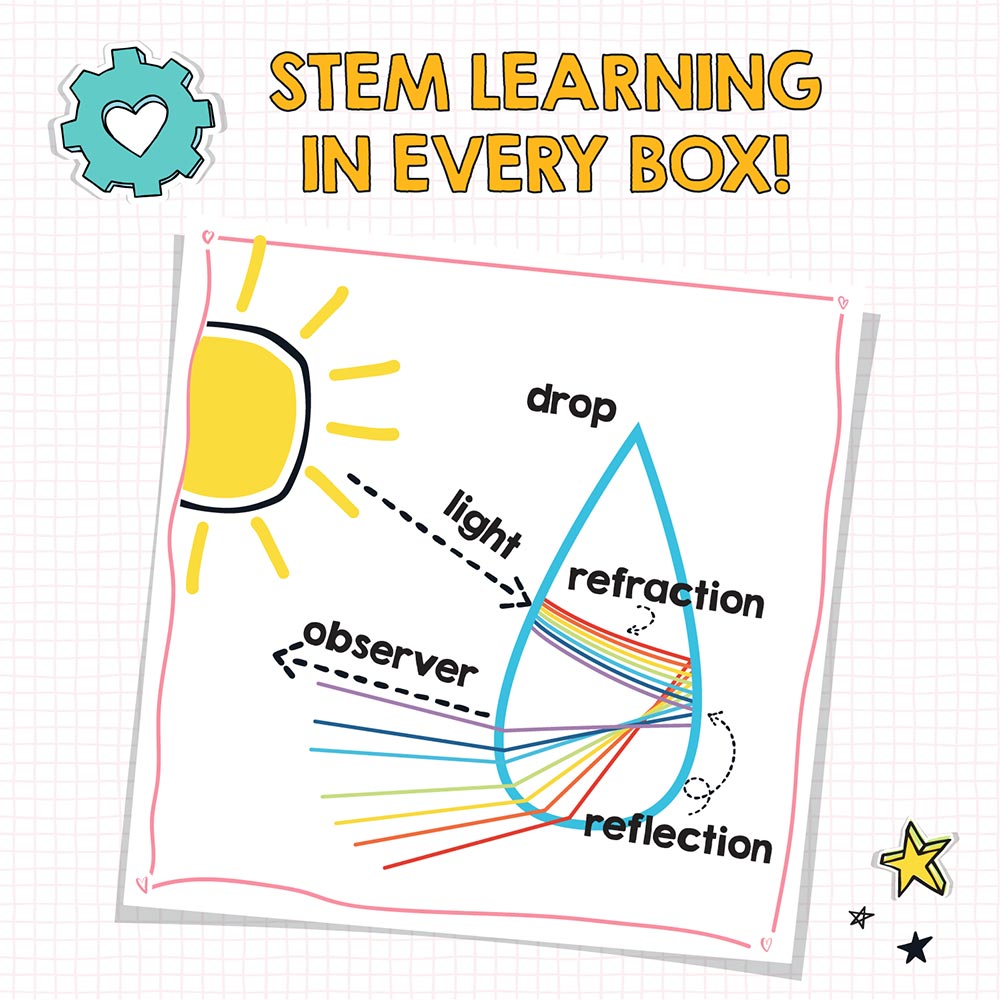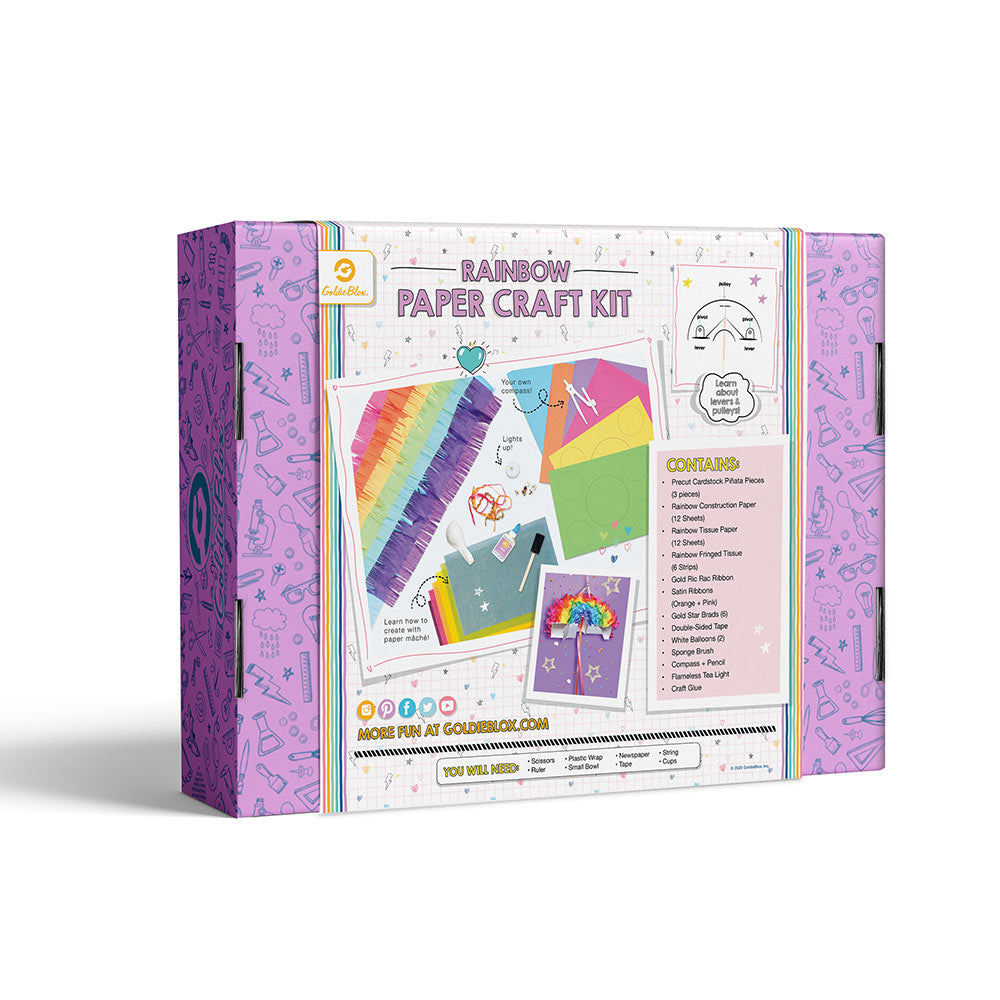 Product Description
3 crafts in 1 amazing kit! Easy to put together, this DIY kit is great if you enjoy art and want to create something fun and colorful for your space. A great kit for anyone who is looking for cool, creative projects, but also the perfect kit to share with friends! Along with tapping into art, this project will teach kids about math and engineering while learning about levers and pulleys and how paper is made.
What's Included?
Compass, construction paper, tissue paper, ribbons, balloons, a flameless candle, glue and much more, along with easy-to-follow directions, stickers, fun fact learning cards and a cool reusable storage box.
Warning: Choking hazard. Not for children under 3 years old. Recommended for kids 8+.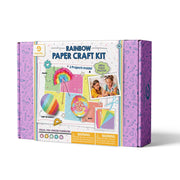 Rainbow Paper Craft Kit